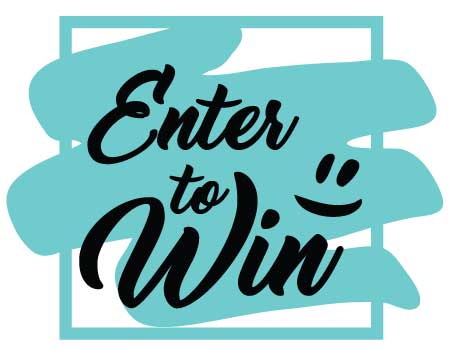 ---
Having a booth in a trade show is a proven way to get your business in front of potential customers and partners. It can also be a great way to network with other industry professionals and learn about the latest trends and developments in your field. A well done booth can be used to showcase your products and services, allowing you to reach a wider audience and generate more leads. In addition, creative booths are a great way to generate brand awareness and attract new customers.

top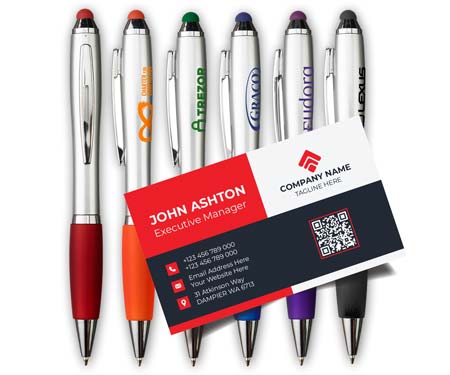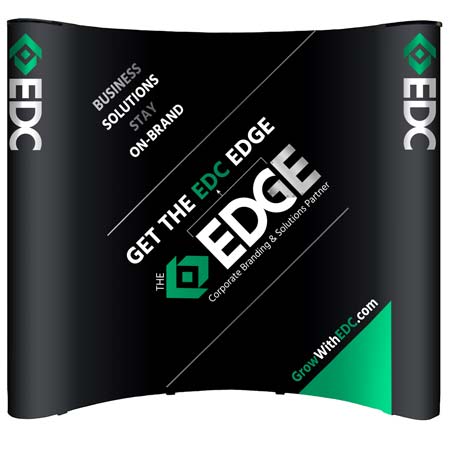 You probably know all of the above, so how should you prepare and how can you get the edge showcasing products/services, generating brand awareness and attract new customers?
Top 10 Trade Show Tips & Facts: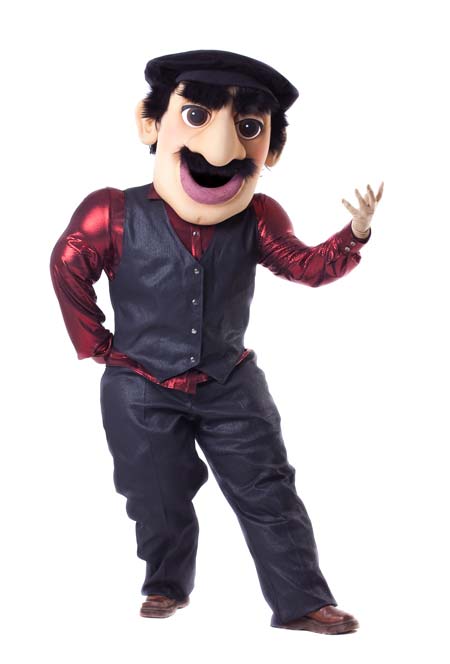 Engaging Professional 

Attitude & Demeanor

This might seem obvious, but we have to start by encouraging you to step out from behind your booth and be friendly, professional, and helpful when interacting with potential customers and other vendors. Be engaging, but not pushy. Mascots & product demonstrations are great tools for engaging, but have someone to bounce your ideas off first and be open to constructive criticism. 

Taking the time to dress appropriately and having everything organized and ready to go can help show that you are a professional and "put together" business. Ultimately, having a positive attitude and professional demeanor can go a long way in helping you make a good impression at a trade show. 


TIP:

Don't work the floor unless you're armed with knowledge, business cards, information a plan and a good attitude.

FACT:

It takes eight subsequent positive encounters to change a person's negative opinion of you. No pressure 

😎

Great Booth or Display 

Before you step out from behind your booth - you need a eye-catching and professional looking booth or display to draw people in and keep them around. Branded backdrops, signage, tablecloth and flags are great eye-catchers. If possible, integrate a TV to demonstrate your product/service or an "intro video" to quickly and creatively explain what you do and establish your brand. There are so many display options and levels of quality that it can be a bit daunting. Curved backdrop or straight? Flags or pull-up banners? Branded stretch fitted tablecloth or the basic?  If you need assistance - give us a call or check out some of our displays and accessories below. Whatever you do, make it look good, comfortable and relevant to the event.

TIP:

 Start simple with a good backdrop and built around it while staying on-brand. Create some booth atmosphere with plants, lights and a little light music.

FACT:

 

Eliminating barriers that stop visitors from coming in or exiting will better attract potential customers. Make it open and inviting if you want it to stand out.




(Backdrops, tents, tablecloths, flags etc. We can help!)

Business Cards & Promotional Materials 

Have plenty of business cards, flyers, brochures, and other promotional materials ready to hand out. If you and your booth look nice, make sure your materials match the quality and look of your branded booth. Always have the standard items like note pads, but also come up with something unique that you can give to your 4 Star Leads to make them feel special. This could be a booklet or folder with more information than your basic literature that might cost a little more to produce and you don't want to hand out to just anyone.

TIP: Keep it simple, stay on-brand and incorporate fun tech where possible (QR codes, video books etc)
FACT: The most common printed material for trade shows are business cards, brochures, posters, and flyer. Consider adding branded note pads, loyalty cards, lead cards or something a little different.





Be Comfortable Standing & Walking 

Much like #1 - this might seem like a "duh" statement, but you would be amazed at the positive mental and physical impact that can occur from wearing an excellent pair of shoe with great insoles. Add in an anti-fatigue mat and you are set. To be at your best and get the best bang for your buck - you need to stand and walk a lot at trade shows. There are inexpensive anti-fatigue pads and insoles at discount store and online. They are well worth the investment.

TIP: Get in shape by standing more and going on walks weeks before the show if possible.

FACT: Standing and patrolling your booth like a security guard will deter visitors. So does sitting and looking disinterested. Therefore, be self-aware and don't be afraid to try new things.




Laptop or Tablet 

Having a laptop or tablet can help you stay organized and connected during the show. Most trade shows have information about useful seminars online and you can also learn about your potential leads quickly by doing a little online research in case they stop back by. In addition, you can have cloud documents setup for tracking your leads or documenting something new you've learned. You might consider setting up short booth exit surveys for potential customers to help you learn more about them and how they felt about your booth while also educating them a little about you.

TIP: 

If playing a video on a large screen from your computer or tablet be sure to designate it for video playing only. 

Take laptop or tablet with you at the end of the day and don't forget your cords, extension cords & chargers. This is really more of a reminder

🤔

FACT: When using a captivating video to draw interest it is best to appeal to emotions and keep it under 60 seconds. Consumers gravitate to videos over static graphics.




Snacks & Water 

Trade shows can be long and energy-draining, so make sure to have some snacks and water on hand for when you need a quick pick-me-up. In addition, have branded snacks and branded water bottles to hand out to visitors. Basic candy is good to hand out, but customers will notice if you have something more substantial that might help them make it through their long trade show walk. Granola, protein & energy bars are examples of snacks that can have your company name on them to get you noticed. Be sure to have a variety of flavors because we can all be a bit picky.

TIP: Did you know that you can have your brand placed on a wide variety any candy, snack and water bottles?

FACT: 

About 11.5 cups for women and 15.5 cups of fluids for men should be consumed a day. Standing burns about 206 calories vs. 134 calories sitting (based on a 170 lb. person). If you stand for eight hours the estimated calories burned is 1648 and that doesn't include pacing/walking. 




Sample of things you can brand:

Giveaways 

Giveaways are a great way to attract potential customers and make them feel appreciated. Giveaways requiring a business card is a great method for collecting names for a drawing and your leads database. Levels of giveaways can increase participation and be incorporated into your booth entertainment (more later). You might have a tote bag and a little branded gadget or two that you give away to anyone who drops in a business card and takes a little time to chat. For the big items it is recommended that you have a drawing or a game that makes them feel like they've "won" something bigger - even if you pad their odds.

TIP: Whatever you giveaway, please know your audience and brand what you can. 

A flashlight with no branding at a baking trade show will likely not connect.

FACT: Lip balm, keychains, bluetooth speakers, calendars, first-aid kits, phone cases/grips, pens, reusable water bottles and power banks are some of the most common small giveaways.



Check out unique giveaways & gifts in our Idea Box
(updated weekly):

Entertainment 

Have some form of entertainment, such as music, games or a mascots, to keep people interested in your booth and create a lasting impression of your brand. Attendees love to play simple games and if you can brand them - even better. Games from VR, trivia and escape rooms to plinko, cornhole and ball toss can be a hit if done right. Tie in your company as much as possible.

-If you have a dice game, stay on-brand and get your company logo on one side. When visitors roll a single with your company logo up they win something small and a double for something bigger. Be creative and plan it all out well in advance.

-If you have music in your booth, check with your event coordinator to make sure the volume is okay and respect your neighbors. Music should match the environment as much as possible.

-If you have a mascot make sure it works. Hire a professional if you don't have someone that has the energy and skills to pull it off. The last thing you want it hated mascot with your company logo.

TIP: 

 Keep in mind the goals you want to achieve and the type of people you're trying to attract. Have fun and don't forget to give away prizes for the winners!

FACT: 

Not only do booth games make the trade show more fun and engaging, they can also increase foot traffic and help you collect valuable data from participants.




Brandable Games to Consider:

Post-Show Strategy 

H

ave a plan for what to do after the show to ensure that your efforts don't go to waste.

1) Follow-up emails - Have a thank you email ready to go and send within 24 hrs. Personalize each contact and direct them to a landing page with show pictures and social media connections.

2) Continue website content - Post pics, thank the event organizers and praise successes of the show. Mention/tag other vendors, sponsors and hot leads - especially if a B2B event.

3) Continue social media - Use much of the same content posted to your website (copy/paste blog url into LinkedIn etc). Individual short posts and pics in addition to sharing blog posts.

4) Segment leads - Have a plan for what to do with your leads and act quickly. Funnel leads as Hot, Warm, Cold or Frozen.

5) Post show survey - Have your team fill out a survey, while it's fresh, as to what went well, what was missing and what to do at the next show. Don't hold off because you are "too busy."

Ask questions like:

• What crises did we encounter? • 

Did we meet the right people? 

• How could we have met more of the right people? • 

Where did the right people go in the exhibit? • What did we learn about our competitors? • What were the top three benefits of the trade show? • Was there a phrase/action that worked?



TIP: 

Before tear down take good pics of your booth with visitors as well as other booths - especially if they are hot leads. 

FACT: 

There are "lead capture" apps. You can also set up a google survey or Microsoft forms survey accessible via QR code.

Connect Pre-Trade Show 

Start building the relationship before your trade show. One of the best ways to connect before a trade show for B2B is to start networking with other businesses prior to the event. You can do this by reaching out via email, 

LinkedIn

, Meetup or other social media platforms. Additionally, it's a great idea to join, committees or online communities related to the trade show or related industries, as this provides an opportunity to engage with potential partners and customers long-term. For B2C trade shows you should utilize blogs, social media and other forms of marketing to tie into the event in much the same way as B2B. Start reaching out about 2-4 weeks prior to the event.

TIP:

Create a marketing campaign to build anticipation for the event and draw in potential contacts. Use the assigned event hashtag, launch a promo video, and/or create a special offer for those that schedule a time in advance to chat at the event.

FACT: 

Four out of five people on LinkedIn "drive business decisions," according to a report by Hootsuite.




B2B Social Media Recommendations:
Your Dynamic Snippet will be displayed here... This message is displayed because you did not provided both a filter and a template to use.