---
EDC has spent more than 50 years building a strong reputation serving many of the areas most influential companies. EDC has evolved into a leading supplier of printing services, promotional products and order fulfillment.

---
---
Established in 1967, EDC has always been in the customer service business. We've been helping local companies grow their business into national power houses by professionally sourcing and branding their products and services. In 2013, EDC expanded our strategic sourcing and inventory management services into non-customized items, allowing small to mid-sized companies that didn't otherwise have professional buyers or procurement departments on staff to save and manage like much larger companies.

---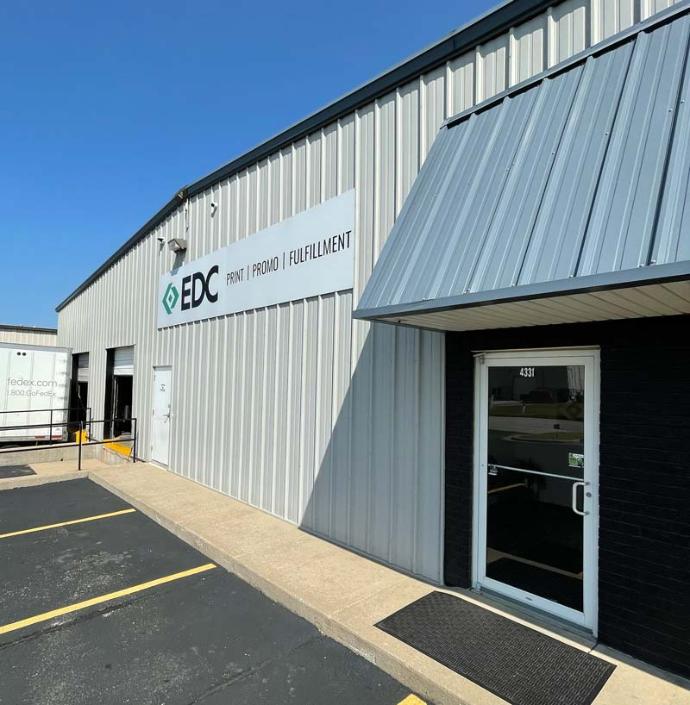 The EDC EDGE
Sourcing and inventory management was a natural segue into fulfillment. This simplifies the supply chain by connecting the people directly with the products they need, when they need them. EDC can help companies in many ways. We can print your marketing material, help you locate and design your promotional items, we can store the items for you, then we can complete the process by fulfilling your orders and logistically get the items where you need them.
EDC's e-commerce platform is also available for inner company and companies with multiple locations that want to get control over their inventory and ordering processes. Your company could have an internal website for employees or remote locations to log into and place orders from our warehouse and EDC will fulfill the orders and get your inventory to your locations