Congratulation Tony Robbins with Meek's!
Tony won a $50 gift card and 10 custom notepads from the EDC Print Shop. Tony not only finished with the highest number of points, but he picked the Kansas Jayhawks to win the national championship. Way to go Tony!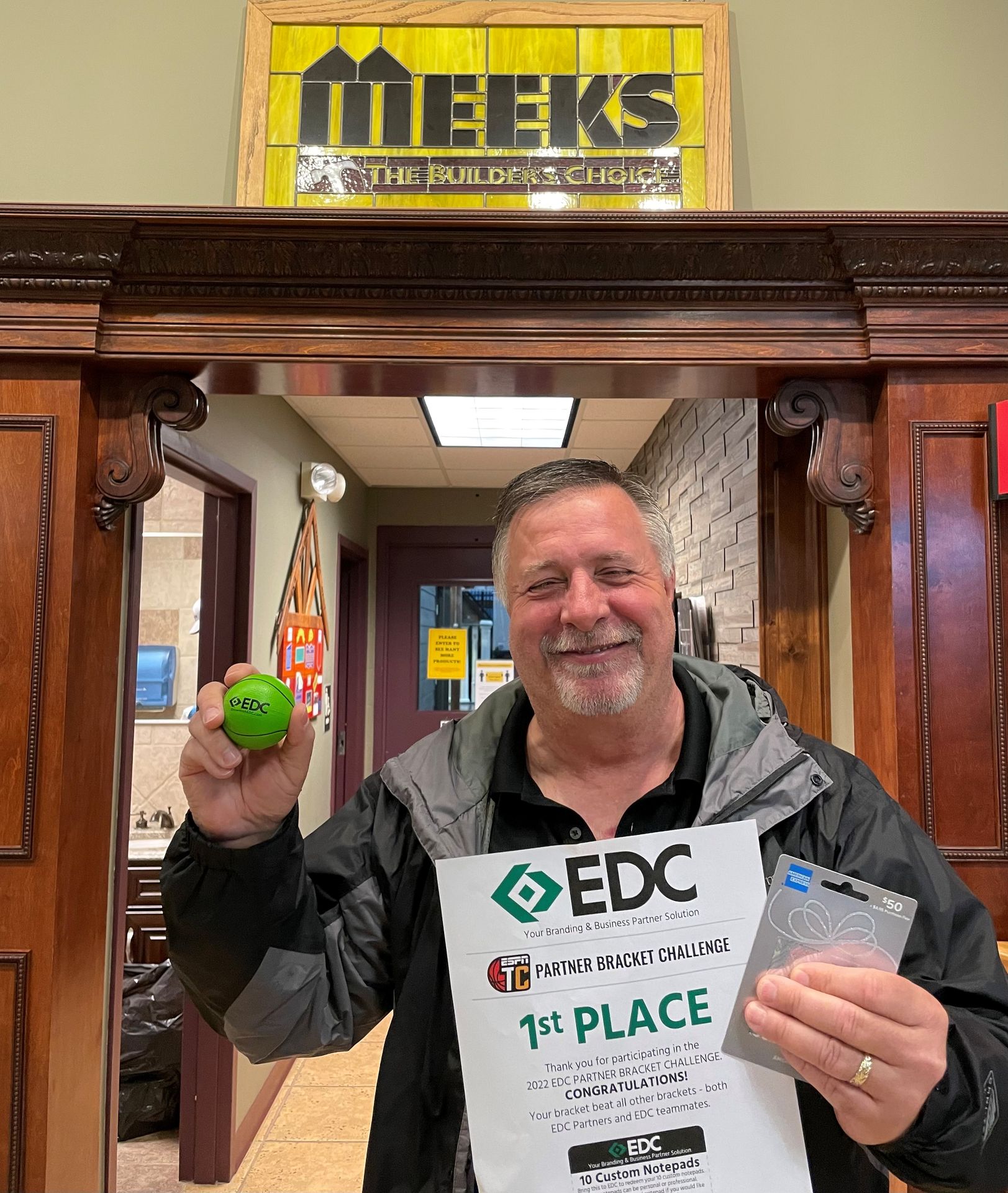 The first annual EDC Bracket Challenge was a lot of fun and we expect that the 2023 EDC Bracket Challenge will be even more fun as we ramp it up with bigger prizes and more coverage.
The other top finishers in 2022 were:

#4 - SWI

#3- APAC (Kayla)

#2 (unknown)
If you know who the #2 (unknown) is please let us know because we have a prize for them as well - otherwise it will go to APAC.
We do want to acknowledge that the EDC IT department actually finished in 3rd place, but we participate just for fun. 
If you are an EDC customer and would like to be notified for the 2023 EDC Bracket Challenge, please send us an email.
Thank you for all those who participated!