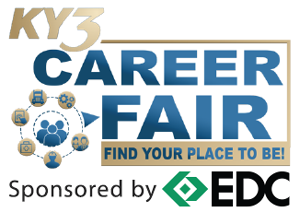 KY3 is hosting "Find Your Place to Be" Career Fair," sponsored by EDC, on October 18th from 9a-3p at the Ozark Empire Fairgrounds E*Plex.
Mark your calendars for October 18th, because KY3 is rolling out the red carpet for the most anticipated hiring event in Southwest Missouri! From the hours of 9 AM to 3 PM, the Ozark Empire Fairgrounds E*Plex will transform into a bustling hub of career opportunities and networking galore.
This isn't your run-of-the-mill career fair. It's a powerhouse event, fueled by the combined might of KY3, KSPR, Ozarks CW, and cutting-edge digital platforms, all joining forces to bring you the best in talent acquisition. 
Picture This!
Hundreds of eager job-seekers converging in one dynamic space, and you, the business owner or hiring manager, poised to discover your next star employee. Interviews and job offers don't just happen here; they materialize in real-time! It's a phenomenon where businesses find their perfect match on the very day of the event itself.
And let's not forget the unsung heroes behind this grand affair – EDC, the driving force propelling businesses toward success. They're the wizards behind the scenes, enabling top companies in Springfield and its surrounding areas to soar. EDC's Team Stores are the go-to hub for ordering apparel, promo goodies, print essentials, and MRO supplies. But that's not all – with their state-of-the-art warehouse and comprehensive ERP software, EDC takes the reins on everything from sourcing to inventory management, and even seamless order fulfillment for businesses of all sizes.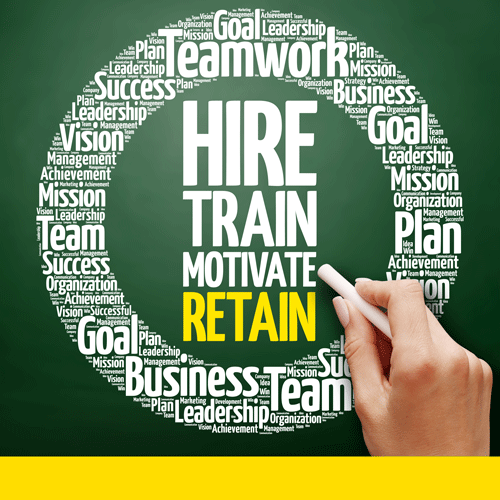 Did you know?
More than 50% of employees are job searching

Replacing an employee can cost an average of 50-60% of the employee's salary.
To hire and replace an employee costs $17,000 

(Based on the median amount spent to replace an employee earning $35,000 per yr)
Once you find your good and qualified employee don't let them go! EDC can help you retain your employees. Call 417.886.2693 and ask for one of our Employee Retention Specialist.
So, gear up for a day of boundless opportunities, where careers are launched and dreams are realized. Join us at the "Find Your Place to Be" Career Fair, and let's paint the town with the brushstrokes of professional success!
Did you like this post? If so, sign up to receive monthly post like this.
Sign Up Today!

If you have questions or would like to schedule a meeting to discuss your future promotional needs, please fill out the form below.
Start writing here...