EDC Services
Want to know more about how we can provide custom marketing products or help you run a leaner organization?

EDC can help you source apparel and promotional items for ANY industry: banking, medical, construction, hospitality, corporate, schools and more. We can assist in the development of new, fresh designs for all your branding, marketing and sales team efforts.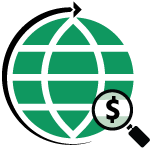 Branded Apparel

EDC has the ability to create a custom made e-commerce site for all your users. We can help manage inventory and fulfill orders. EDC can also set up apparel and promotional product programs where the admin is involved as little or as much as they like.
Contact us today to find out how our programs can help you grow your business.