Customer Christmas Card Holly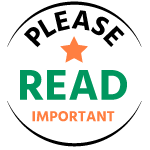 CUSTOMIZATION TIPS
The sample above is for you to see where your content will appear inside this greeting card. When you are ready to order follow the instruction below:
Prepare spreadsheet
DOWNLOAD Template 

Prepare logo.  Preferred logo format is pdf or png with transparent background.


UPLOAD FILE(S) Spreadsheet and Logo.


Submit your order after viewing your "Customize" sample. You may submit your order and come back to upload files. Please upload within 24 hours of order.